News
Come join Beverly Hills Ducati this Friday May 10th and ride up to Newcombs Ranch to see the Marley Brothers perform live! Meet up at the shop for refreshments. We will be leaving around 2pm. All bikes welcome.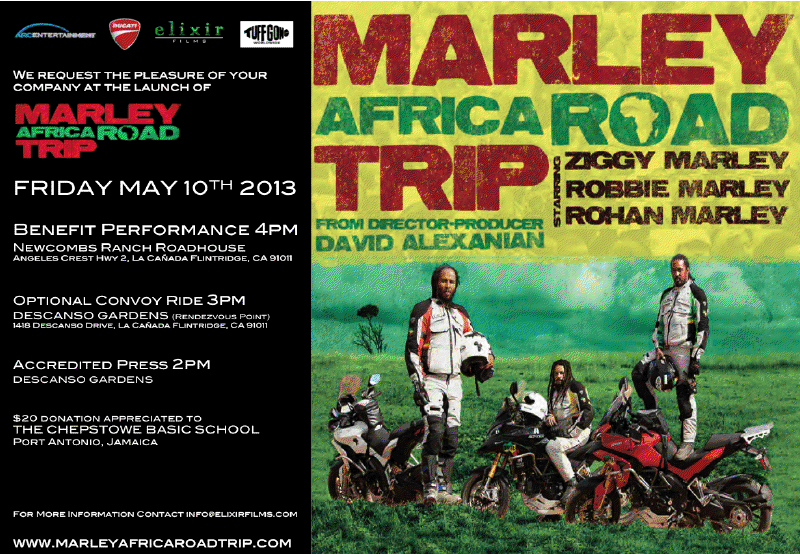 The 1199 R is coming! Here is a nice little teaser video from Ducati.
Beverly Hills Ducati collaborates with T-Mobile on new commercial series.